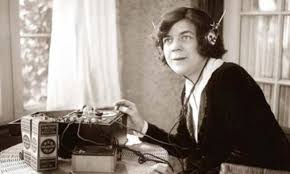 THE ELECTRIC CITY CULTURECAST LAUNCHES ITS THIRD SEASON!
The Electric City Culturecast is returning for its Third Season
with the continuation of the "I am an Artist" Series, along with
a brand-new series "Art & Activism." Join us Wednesdays fortnightly
(6:30pm-7:00pm) at Trent Radio, 92.7 CFFF FM. A very special
first episode, recorded live from the 2019 Peterborough Arts Awards,
at the Mayor's Luncheon for the Arts, by EC3 board member,
Mauricio Interiano, drops September 25th. 
LINK: HERE
You can also find podcast versions of all episodes here.