November 26 2014
The Electric City Arts Council (EC3) welcomed arts champion Bill Lockington (LLF Lawyers) and Mayor Daryl Bennett to announce two exciting new initiatives for the arts community at its Annual General meeting tonight: The EC3 Arts Awards Program and the Mayor's Annual Luncheon for the Arts.
The EC3 Arts Awards are annual awards established to honour and recognize excellence and outstanding achievement in the arts by Peterborough artists and arts supporters.

 

Awards will be presented in visual, media, performing arts and writing and one award will be given to an outstanding supporter of the arts.
The Electric City Arts Council will host the annual Mayor's Luncheon for the Arts with Honourary Patron Mayor Daryl Bennett, to celebrate Peterborough's artistic achievements and to honour the individuals and partnerships that make Peterborough a truly creative city.

 

The awards will be presented at the luncheon next year.
"EC3 is proud to be able to recognize the great talent and outstanding achievements of individual artists and arts partners and sponsors with these awards and we are thrilled and grateful that Bill Lockington (LLF Lawyers) and Mayor Bennett have so generously stepped up to make this program and the awards event possible" —- Bill Kimball (EC3 Chair)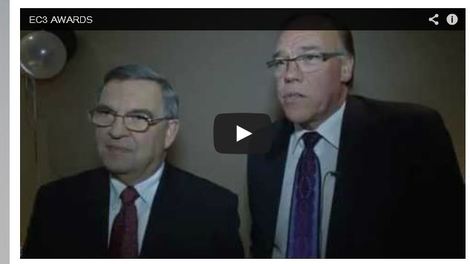 Image – Screen shot with link to CHEXTV Peterborough, ON, Canada / (CHEXTV) Jesse Thomas November 26, 2014 10:41 pm
The AGM also saw three new board members, Randy Read (New Stages Theatre), Yvonne Lai and Fynn Leitch join EC3.
They will be joining returning board members Bill Kimball, Pauline Sandys, Nick Ferrio and Lorne Hamilton on the EC3 Board of Directors. Visit our Board page for biographies of each member.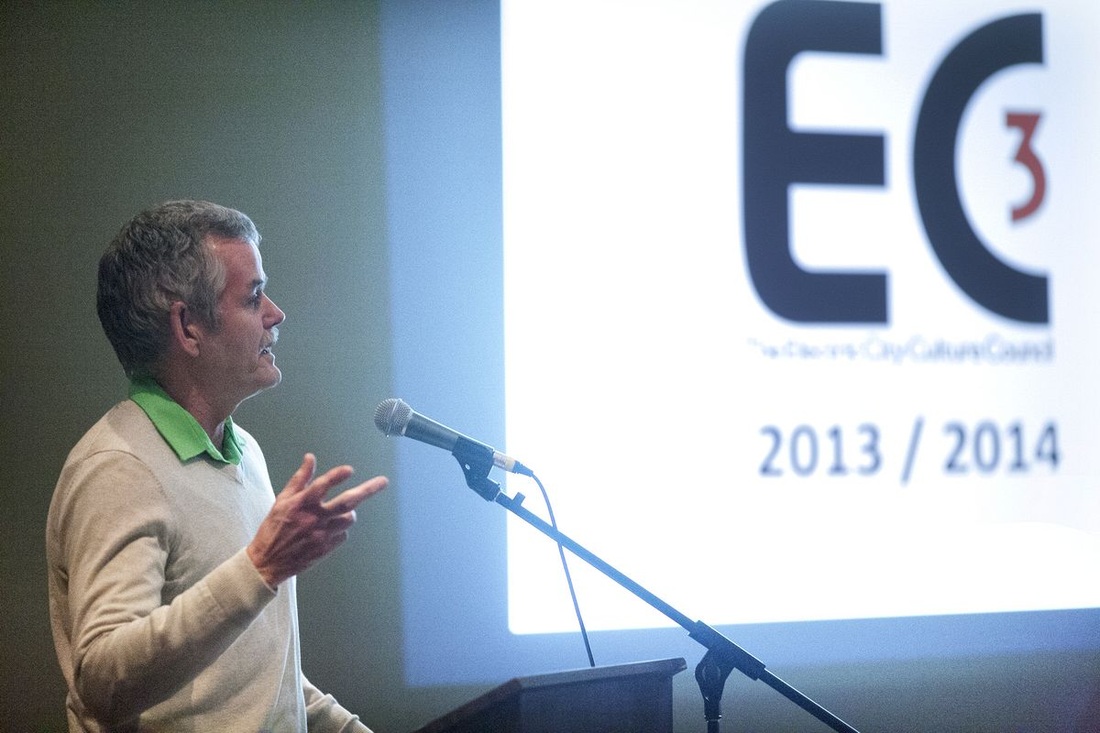 The AGM featured one of EC3's signature "Cultural Incubator" lectures with new Trent President Leo Groarke speaking.

 

His talk highlighted the deep connections between Trent and the City's cultural landscape and emphasized the value of a vibrant cultural sector to the vitality and well being of the Peterborough community.

 
The AGM wasn't all business.  Wes Ryan opened the meeting with spoken word and Sean Conway and Gerry Gregg provided musical interludes throughout the evening.

EC3 also tested attendee's knowledge of Peterbough's cultural history with a Culture Vulture Quiz. The winners took home one of two  prize packs filled with gifts donated by local arts organizations and Jeannine Taylor of kawarthaNOW.com, generously donated a door prize that saw the lucky winner receive a $500 KawarthaNOW promotional package.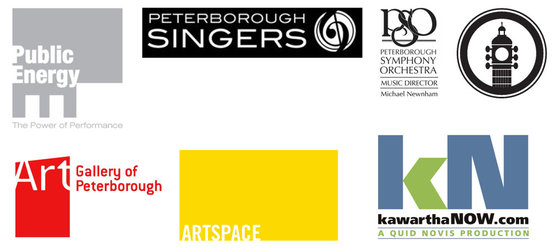 The Electric City Culture Council would like to thank the City of Peterborough, Showplace Performance Centre and LLF Lawyers for AGM sponsorship.

Photo Gallery