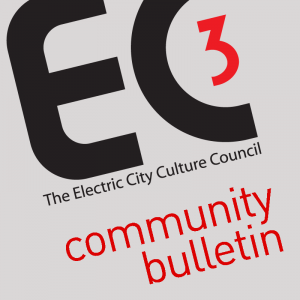 Dear Friends and Colleagues,
EC3 wants to send a shout out to all local artists, cultural workers and arts and heritage organizations. These are very tough times and we want to say thank you for everything you are doing now and all that you do always, to make our cultural lives in Peterborough so rich.
We are constantly monitoring the situation in Peterborough, responding to questions from the ACH community and lobbying government at every level for sector specific Emergency Response and Recovery Assistance.
This issue of the EC3 COVID-19 Bulletin primarily covers various sources of financial aid that may support arts, culture and heritage workers. It is a bit of a moving target, so please check in on the latest information through the LINKS provided throughout.
Please LIKE and monitor the EC3 Facebook page and follow us on Twitter at @ECThreePtbo.
Federal
CERB Program
As many of you will know by now, the Federal Government has revised its Emergency Response Program and it is simpler and more clearly available to ACH sector workers. The new CERB program information is available here.
Small Business including Not for Profits
There is also a new program to help small businesses and NFPs. More information here.
Federal Income Tax Relief
On the federal income tax front, look here for information on postponements of deadlines for filing and payment.
Other Federal COVID-19 Response initiatives. Federal Student Loans:
See information here.
Department of Canadian Heritage
In a conference call meeting last week with the Minister of Canadian Heritage, organized by Business/Arts, he reported that there were no sector specific response programs yet, but that the CERB program did keep specifically keep ACH workers in mind. The Book and Periodical Fund payments are being expedited though, and should arrive sooner rather than later.
Organizations that have applied to, or are awaiting, DCH grants in any programs should check with their Program Officers for details on how any "end dates", reporting, approvals, programming changes or cancelations will be handled. Better to do this sooner rather than later. DCH information here.
Canada Council for the Arts
While no announcement has yet been made regarding COVID-19 financial support for artists, Canada Council for the Arts has asked people and organizations to document the effects on their operations and published a range of special arrangements for applying and granting. See here for information on Canada Council programs.
Municipal
Community Investment and Project Grants
We understand from City staff and Councillor Riel (ACH portfolio and ACHAC Chair), that Council met on Monday, March 30, 2020 and the grants received final approval.
This meeting was particularly crucial for the Community Investment and Project Grants final approval and the disbursement of those funds. EC3 worked with ACHAC members, Councillors Riel and Akapo, and City staff on COVID-19 relief/response conditions attached to those grants. The same letter will go out to Service Grant recipients. We are confident City staff will move as fast as they can to get those monies out to you. EC3 has also proposed some other relief initiatives to the City and we are waiting to hear back on those. We will keep you updated.
Municipal Property Tax
Information on property tax relief.
Information on the Municipal Emergency Financial Support Fund.
Provincial
Queens's Park
Information on provincial COVID-19 relief/response programs is in this rather dense document.
It looks as though there is student loan relief, some tax deferrals and there will be funding flowing to the municipality.
Ontario Arts Council
This link connects you to the OAC COVID FAQ page. We highly recommend that you contact your Program Officer (s) directly to discuss applications assessment plans, funding and reporting dates and program changes and challenges. Many Program Officers have issued special notices to applicants.
Rent Relief
Many banks will provide various kinds of mortgage payment relief, don't be shy, call your bank. Also speak to your landlord.
Other Sources of Aid or Information on COVID-19 Relief Initiatives
Advocacy Groups that might not be on your radar and could help …
Online Training Resources
Health and mental health resources
Temporary/remote job opportunities
As more details become available, we will send out new bulletins. Please share any other information you may have.
Thinking of everyone in the ACH sector, friends and family.
Stay well and take care. Please don't hesitate to call.
All the best,
Su Ditta and the EC3 Board and staff
Su Ditta
Executive Director
Electric City Culture Council (EC3)
electriccitycc@gmail.com
www.ecthree.org
705 749 9101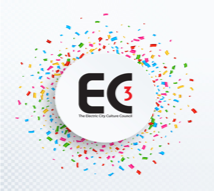 See our News & Information page for all the latest COVID-19 updates.