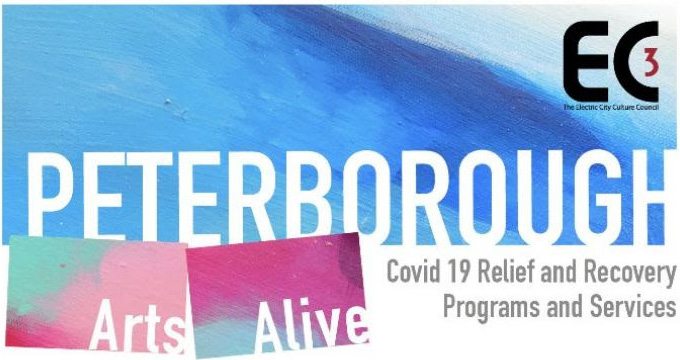 Hello Everyone,
Anyone who has been following the arts this year understands that COVID-19 has had a devastating, and wide-reaching impact on our sector – this is not new information. However, what is new is the increasing number of research reports coming out that turn this understanding into hard data.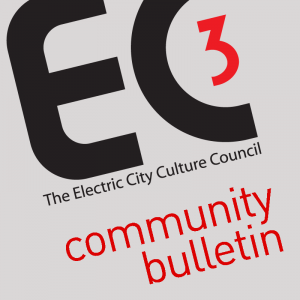 These reports allow us to better understand the qualitative consequences of the pandemic and to quantify the depth and breadth of its hard impacts, to assess what areas have the greatest needs, and, perhaps most of all, when speaking to decision-makers who might not understand the situation our sector faces, they allow us to back up our assertions with clear facts.
Over the past several months, the Electric City Culture Council (EC3) has been gathering and compiling results from these surveys and reports, and today we present the results of those efforts.
Our report, Impact of COVID-19 on the Arts and Culture Sector in Peterborough and Beyond: EC3 September 2020 Roundup, compiles extensive data on the impact the pandemic, pulled from multiple surveys from across Canada, and backed up by real-life examples from here in Peterborough. It also includes the results of the series of roundtable discussions EC3 held with local arts and culture leaders back in May, which provide a sense of how this global situation has hit locally, and the types of aid that Peterborough's arts scene needs. In addition, an Appendix lists nearly 45 surveys and studies relevant to the arts and culture sector, that can be explored for further insights.
This new report details a wide range of the effects of the pandemic: from immediate ones like the cancellation of events and closure of facilities, to reductions in box office and donations, to job and income losses, to long-term impacts like audience attrition and the potential loss of cultural institutions. In addition, it offers an assessment of current support measures, and argues for the supports that are still lacking.
We encourage you to check it out HERE.
Special thanks to EC3 Program Coordinator and Research Lead Gabe Pollock for his exceptional work on this project.
Coming Soon: EC3's COVID Impact Survey
While there is a growing body of research on the pandemic, we still largely lack hard data about the situation for the arts here in Peterborough. In the coming weeks, EC3 will work to correct this, with a survey about the impacts of COVID-19 on local arts and culture organizations.
Watch out for an email about this soon, and please take the time to fill out the survey when it arrives.
---
Please stay well and let us know how we can help.
TRACK THE IMPACT.
As always, keep checking the EC3 Facebook page, @ECThreePtbo on Twitter, @ec3ptbo on Instagram, and the COVID-19 Updates page on EC3's website, where we are providing daily updates on programs and services available for ACH workers and organizations.
Be safe, stay healthy, and please don't hesitate to reach out.
Su Ditta and the EC3 Board and staff
Contact
Su Ditta
Executive Director
Electric City Culture Council (EC3)
electriccitycc@gmail.com
www.ecthree.org
705 749 9101