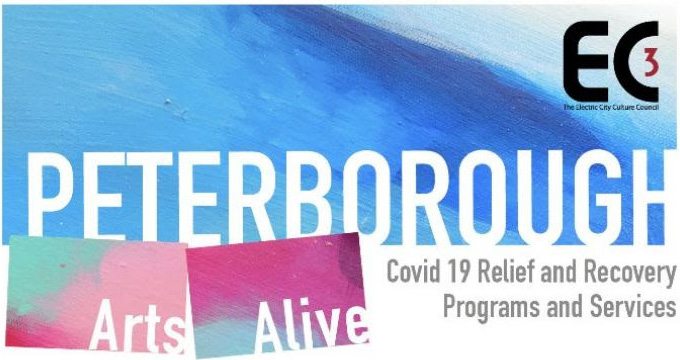 Dear Colleagues,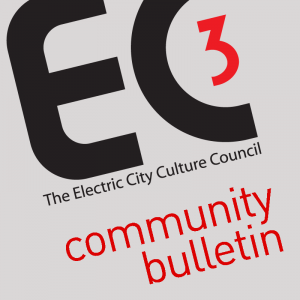 Recently, the Electric City Culture Council (EC3) joined with members of Peterborough Public Health, the Peterborough Performing Arts Recovery Alliance, and 20 leaders of local arts, culture, and heritage organizations, for a webinar on Health & Safety Guidelines for Reopening the Arts, Culture, and Heritage Sector.
We would like to thank everyone who attended, and in particular we would like to thank Public Health Promoter Keith Beecroft and Health Inspector Matt Faris from Peterborough Public Health, as well as Emily Martin, General Manager at Showplace and member of the Peterborough Performing Arts Recovery Alliance, for their insight and expertise, and for their work in helping make this webinar happen.
Recording
A full recording of the webinar can now be found on EC3's YouTube page, for anyone who missed it or wants to give it a second look.
Additional resources
Following up on the webinar, EC3 and Peterborough Public Health wanted to share some important resources:
During the webinar, Keith mentioned three publications from Peterborough Public Health on reopening for organizations: COVID-19 Safety Plans: for your Business, Organization or Event, COVID-19 Safety Guide: Community/Recreation Centre-based Activities, and Safely Reopening in Peterborough City & County: Toolkit for Establishments and Businesses.
Peterborough Public Health offers a page of COVID-19 signage, which you can print off and put up at your facility.
Peterborough & the Kawarthas Economic Development is maintaining a list of local Personal Protective Equipment (PPE) suppliers, also including vendors for plexiglass barriers, hand sanitizer, cleaning supplies, and more.
Sign up here to work with the Ontario government on a reopening plan, particularly for organizations who are not able to reopen with Stage 3 restrictions, or who are experiencing significant challenges opening with restrictions in Stage 3.
Explore The National Arts Centre's Guide to Support the Re-Opening of Canadian Performing Arts Centres and Venues.
Orchestras Canada offers advice on Reopening Your Orchestra: Part 1 and Part 2.
---
Please stay well and let us know how we can help.
TRACK THE IMPACT.
As always, keep checking the EC3 Facebook page, @ECThreePtbo on Twitter, @ec3ptbo on Instagram, and the COVID-19 Updates page on EC3's website, where we are providing daily updates on programs and services available for ACH workers and organizations.
Be safe, stay healthy, and please don't hesitate to reach out.
Su Ditta and the EC3 Board and staff
Contact
Su Ditta
Executive Director
Electric City Culture Council (EC3)
electriccitycc@gmail.com
www.ecthree.org
705 749 9101