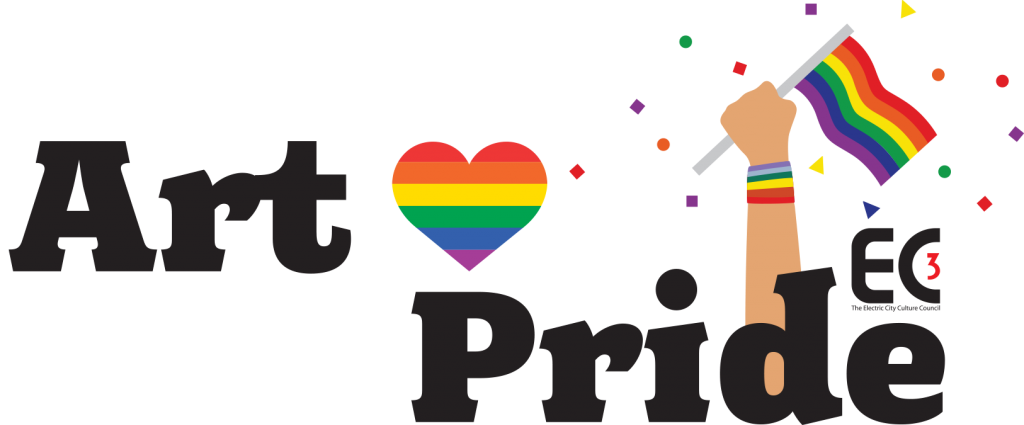 EC3's Annual Celebration of Peterborough Pride Moves Online
Hello Everyone,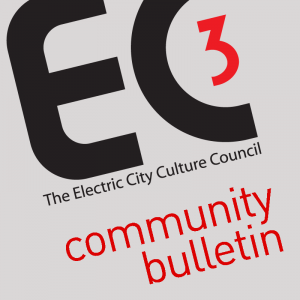 As the pandemic continues to develop, artists and arts organizations – EC3 included – are finding ways to present work in new and unusual ways. Peterborough Pride may not be able to gather in person this year, with a parade and festival in Millennium Park, but instead they're celebrating Pride in Other Spaces, with a series of online and socially distanced events.
EC3's annual Pride project, Art Loves Pride, is a celebration of the close connections between art and queerness, and the intersections of those communities. Typically, Art Loves Pride takes the form of a float in the Pride Parade, but with no parade this year, we've instead commissioned a number of local queer artists from a range of disciplines to create new works on the 'Art Loves Pride' theme, which we are presenting on our Instagram, @ec3ptbo.
Last week, we posted the first in the series: a short story and illustration by Derek Newman-Stille titled "Sturgeon Point."
Next up is a perennial Artsweek and Pride favourite: the Take-Out Poetry Cart. In past years, this has been an actual cart riding around downtown Peterborough, where people could order custom poems by local poets, written on the spot. This year the cart has moved to Instagram as well. Take a look at the Take-Out Poetry Cart's menu on Instagram, and comment on the post with your three-word order. Then, watch EC3's Instagram page next week, when poet Ziysah von B will be posting the results, with illustrations by Ronnie Ritchie. Custom poetry just for you!
And watch EC3's Instagram for one more Pride project from local musician people you meet outside of bars, coming soon.
Follow @ec3ptbo on Instagram to get all the latest updates, or check our Art Loves Pride 2020 webpage.
---
Please stay well and let us know how we can help.
TRACK THE IMPACT.
As always, keep checking the EC3 Facebook page, @ECThreePtbo on Twitter, @ec3ptbo on Instagram, and the COVID-19 Updates page on EC3's website, where we are providing daily updates on programs and services available for ACH workers and organizations.
Be safe, stay healthy, and please don't hesitate to reach out.
Su Ditta and the EC3 Board and staff
Contact
Su Ditta
Executive Director
Electric City Culture Council (EC3)
electriccitycc@gmail.com
www.ecthree.org
705 749 9101