A Unique Arts Project Brings Six Months of Original Arts Programming to Peterborough
Hello Everyone,
COVID-19 has disrupted a lot of people's plans, and that includes ours. Every second year, the Electric City Culture Council (EC3) is proud to present Artsweek, a ten-day-long celebration of this city's vibrant arts scene. Earlier this month, we announced that, due to the pandemic, we will be postponing Artsweek to September 2021, but in the meantime, we are proud to present Artsweek SHIFT. All Artsweek SHIFT events are FREE!
Artsweek SHIFT is six months of pop-ups, online and COVID-19 regulation-compliant in-person events. This will include an upcoming Open Call for Proposals, as well as two curated projects, Downtown and Post-Code Tour.
Read on for more details about all of this, and for up-to-the-minute updates, be sure to follow Artsweek on Facebook, @Ptbo_Artsweek on Twitter, and @artsweekptbo on Instagram, and check out the Artsweek SHIFT website for more information.
Downtown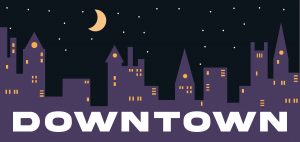 Downtown, curated by local poet Justin Million, celebrates local visual artists, poets, and spoken word artists who live and work in Peterborough's downtown core, and who have kept on working throughout the pandemic.
Downtown 1: Menacing Beauty – The John Climenhage Storefront Project, is an exhibition of works by Peterborough visual artist John Climenhage depicting Peterborough's downtown during lockdown. Climenhage has continued his "en plein air" practice in the heart of the city over the last several months. His paintings will be exhibited at local stores, cafes, and restaurants between October 30 and November 13 (find out more here).
Downtown 2: What the Poets Are Doing is a series of readings by local poets and spoken word artists. The first public reading took place last week in the parking lot behind The Theatre on King. The next reading will be November 7 at 3pm at The Theatre on King (171 King Street, Peterborough, ON) and will feature poets Katherine Heigh, Shaun Phuah, Nick Taylor, and Million (find out more here).
In addition, Artsweek SHIFT is conducting a Private Reading Giveaway, where any Peterborough resident can enter to win one of two private poetry readings, to take place outdoors at their home or over Zoom, with local poets Jon Hedderwick, Elizabeth Jenkins, Ziysah, and Million. Enter now – this giveaway closes November 4 at 12pm ET.
Post-Code Tour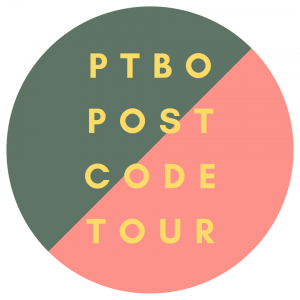 Post-Code Tour, organized by veteran Artsweek curator Hannah Keating, features three artists – writer Derek Newman-Stille, visual artist Bethany LeBlonc, and multidisciplinary performance artist Sioux Lily – reimagining Peterborough's downtown in the future, redesigning iconic Peterborough landmarks with a focus on inclusion and accessibility.
Their visions of what things might be like will be posted to the Post-Code Tour Instagram page (@post_code_tour) between November 9 to 30. This will be followed by a series of events and discussions with the artists and the curator both in-person and online. Follow the Instagram and watch Artsweek's website and social media for further announcements, coming soon.
Open Call for Proposals
The final component of Artsweek SHIFT is an invitation: next week, we will be launching an Open Call for Proposals from local artists and arts organizations, for projects/events to take place, either in-person (following public health guidelines) or online, before March 31, 2021.
Watch for more information.
Follow Along
Details on all Artsweek SHIFT projects can be found on Artsweek SHIFT's website, and regular updates will be provided on Artsweek's Facebook, @Ptbo_Artsweek on Twitter, and @artsweekptbo on Instagram.
Special Thanks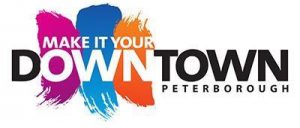 Special thanks to The City of Peterborough and Peterborough DBIA for their support of Artsweek and Artsweek SHIFT.
---
Please stay well and let us know how we can help.
TRACK THE IMPACT.
As always, keep checking the EC3 Facebook page, @ECThreePtbo on Twitter, @ec3ptbo on Instagram, and the COVID-19 Updates page on EC3's website, where we are providing daily updates on programs and services available for ACH workers and organizations.
Be safe, stay healthy, and please don't hesitate to reach out.
Su Ditta and the EC3 Board and staff
Contact
Su Ditta
Executive Director
Electric City Culture Council (EC3)
electriccitycc@gmail.com
www.ecthree.org
705 749 9101