Updates on Public Health, Federal Budget, and Grant Deadlines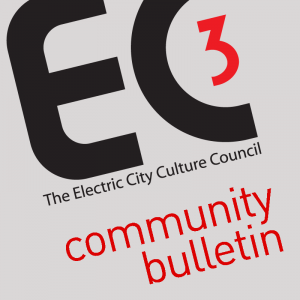 Hello Everyone,
We hope everyone is still holding up and staying safe as we continue through this new stay-at-home order and the "third wave."
In today's Bulletin, we provide some updates on a number of matters relevant to our sector. The 2021 Federal Budget for was recently announced, and it promises a significant amount of new funding coming to our sector in the next year (and beyond), as well as the extension of several key relief programs. We also have some important updates to pass on from Peterborough Public Health, and we have a list of some important grant deadlines coming up soon.
Federal Budget 2021
Earlier this week, the federal government unveiled their 2021 budget. The budget is heavily focused on pandemic recovery, and includes $1.9 billion in proposed funding for the tourism, arts, culture, and sport sector over the next five years. This includes new funding for festivals, music, heritage, cultural spaces, performing arts organizations, and more, and includes both expansions of current funding programs as well as new initiatives.
There are still many details yet to be revealed, and we will certainly be providing more updates in the coming weeks and months, but the Canadian Association for the Performing Arts (CAPACOA) has done an excellent job breaking down where the money is proposed to go. And for more details, see this media release from the federal government.
Note that all these announcements are in addition to the $181.5 million announced for the sector earlier this year.
Relief Program Extensions
The 2021 federal budget also includes extensions to several key programs that are helping many local organizations stay afloat: the Canada Emergency Wage Subsidy (CEWS) and the Canada Emergency Rent Subsidy (CERS) are both being extended until September 25, and the deadline for the Canada Emergency Business Account (CEBA) is being extended until June 30.
Updates from Peterborough Public Health
As we continue under a stay-at-home order, Peterborough Public Health (PPH) has some important updates to share:
Upcoming Grant Deadlines
Here are some of the grant deadlines coming up soon:
---
Please stay well and let us know how we can help.
TRACK THE IMPACT.
As always, keep checking the EC3 Facebook page, @ECThreePtbo on Twitter, @ec3ptbo on Instagram, and the COVID-19 Updates page on EC3's website, where we are providing daily updates on programs and services available for ACH workers and organizations.
Be safe, stay healthy, and please don't hesitate to reach out.
Su Ditta and the EC3 Board and staff
Contact
Su Ditta
Executive Director
Electric City Culture Council (EC3)
electriccitycc@gmail.com
www.ecthree.org
705 749 9101