Government Assistance Updates, Local Arts Events, Legal Advice, Grant Deadlines, and More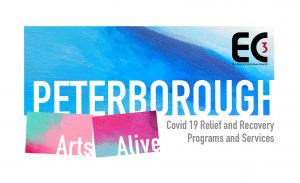 Hello everyone,
We so hope that you're finding time to enjoy the summertime weather and the relaxed public health regulations, and that you've been able to get out to some of arts events that are starting to happen around town.
In this Bulletin, we have a roundup of updates from the arts and culture sector: updates on government assistance programs (for organizations and for individuals), information about a local arts event, a list of upcoming grant deadlines, an organization offering legal advice for artists, and some suggestions for other newsletters to subscribe to if you want even more arts sector news.
Government Program Extensions
Last week, the Government of Canada announced extensions to a number of COVID-19 relief programs.
For employers: The eligibility period for the Canada Emergency Wage Subsidy (CEWS), the Canada Emergency Rent Subsidy (CERS) and Lockdown Support have been extended until October 23, 2021, and the rate of support employers and organizations can receive during upcoming periods has been increased.
For individuals: The Canada Recovery Benefit (CRB), the Canada Recovery Caregiving Benefit (CRCB), and the Canada Recovery Sickness Benefit (CRSB), have been extended, also until October 23, 2021. The maximum number of weeks available for CRB has been increased by an additional 4 weeks, to a total of 54 weeks, at a rate of $300 per week, and the government has clarified the rules surrounding availability for those who have exhausted their employment insurance (EI) benefits.
Canada Recovery Hiring Program
For the employers out there: as the wage subsidy (CEWS) winds down, the federal government has also introduced a new program, the Canada Recovery Hiring Program (CRHP), that extends worker benefits until November 20.
CRHP is in many ways similar to CEWS – it's a wage subsidy for organizations who experienced a revenue drop during the COVID-19 pandemic, it's calculated in 4-week periods, and it has a similar application process. The primary difference is that CEWS provides a higher maximum subsidy, but calculates the subsidy rate based on the organization's revenue loss, while CRHP provides a flat amount. This handy chart is a good overview of how the two programs compare, and this page goes into more depth about it.
CRHP is available now, and employers can choose whether they want to apply to CRHP or CEWS (but not both). Use the online calculators to compare the subsidy amounts, and choose the one that's better for your organization.
See here for more information on the program and to apply.
Precarious 3 Festival
In upcoming local arts events news, August sees the start of the Precarious3 Festival. This new iteration of the Precarious Festival consists of a series of nine residencies by local artists in a wide range of disciplines, taking place at The Theatre on King over the next several months.
It kicks off with the Artsweek SHIFT²-supported residency by theatre-dance artist Jenn Cole, taking place August 15 to 31. Head to The Theatre on King's website for full festival details, and check out the poster below: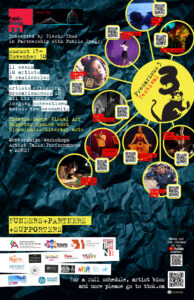 Click image for full size
Ontario Artists' Legal Access & Support Network
Are you in need of legal advice as an artist? The Ontario Artists' Legal Access & Support Network is a collaboration between CARFAC Ontario artists and ALAS (Artists' Legal Advice Services) lawyers.
Here is how they describe themselves:
Our Support Network consists of:
Access to one-on-one meetings with volunteer lawyers coordinated by ALAS to discuss issues such as copyright, contracts, and entertainment law. Lawyers provide free initial summary legal advice and information (usually during a half hour appointment) to help artists begin to better understand specific legal issues and challenges.
Non-legal peer-support from a CARFAC Ontario practicing artist to help navigate access barriers throughout your engagement with the Access & Support Network. The peer-support also aims to encourage and help artists by pointing them towards various resources and services available to them.
Group workshops or drop-in sessions with volunteer lawyers, where artists can discuss a variety of general issues and receive basic legal information. Workshops and sessions aim to foster open discussion about common legal issues and challenges faced by many artists, generally within a group dynamic, without addressing any one artist's specific legal concerns.
Online webinars on specified legal concerns affecting artists of all disciplines.
This collaboration has been formed to provide free legal advice and information, non-legal peer support, and resources for artists related to their practices, particularly including those artists who lack access to these kinds of support because of overlapping systemic barriers such as racism, homophobia, transphobia, and/or misogyny. We also acknowledge that these barriers can be compounded by mental health issues, disabilities, poverty, legal/immigration status, access to education, experience in the justice system, among other ongoing barriers. Our intention is to support artists through a holistic lens of support and care. Our programs will be developed on a needs-based basis, and we are available to connect with you individually so that we can understand the issues you're facing, and how we may be able to provide support.
To find out more or inquire about specific issues affecting yourself or your group, collective or community, check out the Network's website, or contact Camila at outreach@carfacontario.ca or (647) 697-0033.
Further Reading
Trying to keep up to date on the latest arts sector news? Of course you are – you're currently reading a newsletter titled 'Arts Sector News Roundup.' But if you're looking for even more information, we suggest subscribing to the following newsletters. These are excellent resources, put out by interesting and relevant national arts service organizations, that are always packed full of useful advice, news, grant opportunities, webinar announcements, think-pieces, and more:
Upcoming Grant Deadlines
Here are some important grant deadlines coming up soon:
---
Please stay well and let us know how we can help.
TRACK THE IMPACT.
As always, keep checking the EC3 Facebook page, @ECThreePtbo on Twitter, @ec3ptbo on Instagram, and the COVID-19 Updates page on EC3's website, where we are providing daily updates on programs and services available for ACH workers and organizations.
Be safe, stay healthy, and please don't hesitate to reach out.
Su Ditta and the EC3 Board and staff
Contact
Su Ditta
Executive Director
Electric City Culture Council (EC3)
electriccitycc@gmail.com
www.ecthree.org
705 749 9101