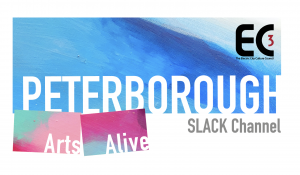 Elisha May Rubacha on a basic income guarantee
This essay was originally published on July 7, 2020 as part of Conversations on Art in a Pandemic on SLACK, as part of EC3's Peterborough Arts Alive series of COVID-19 response and recovery programs and services.
Join the original conversation on SLACK.
What is a basic income guarantee, and how could it help artists?
A national basic income guarantee, or BIG, would provide a financial foundation for artists and anyone living on a low income. It would operate in the same way as the Canada Child Benefit (CCB) and the Guaranteed Income Supplement (GIS), but it would address the gap of 18-64 year-olds who are currently only supported by a patchwork of inadequate provincial social assistance programs that trap recipients in poverty.
The CERB has opened the door to more conversations about basic income, however, there is a lot of confusion as to what kind of basic income Canadian advocates are working toward. The Basic Income Canada Network and economist Dr. Evelyn Forget are in favour of an income-tested basic income guarantee, as described above. This means that only those who need the money would receive it, and the benefit amount would be determined by level of income, ensuring that no one falls below the poverty line.
Recently, the basic income conversation has been dominated by the concept of a UBI or Universal Basic Income, which is essentially an American import, and for which we have much less evidence here. A UBI is given out to everyone, including the rich, and is then taxed back from those who don't need it. It has much higher up-front costs, which means it would likely be offered in an amount that is insufficient for those who need it most. It is a one-size-fits-all solution and is therefore not being seriously considered north of the border.
In Canada, we have had two BIG experiments, Mincome in the 70s, and the Ontario Basic Income Pilot, both of which had very positive results, and dispelled a number of myths about the impact of giving money directly. These experiments, combined with the proven efficacy of the CCB and GIS, have built an excellent case for a national BIG here in Canada.
Although this program would be beneficial to all, for artists it could be truly transformational. For too long, our right to live has been tied up with our productivity, and art, unfortunately, has not been viewed as productive. A BIG would divorce our perceived contributions to capitalism from the right to a decent standard of living, and mark the end of the starving artist.
How would your life be different if suddenly you no longer had to worry about paying your bills on time? How would it affect your artistic practice if you received a basic income?
---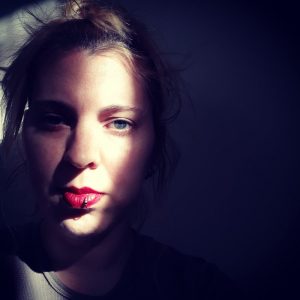 Elisha May Rubacha lives and writes in Peterborough, ON. She was a finalist for Peterborough's Outstanding Emerging Artist Award (2018), and shortlisted for the PRISM International Creative Non-fiction Contest (2016). Her chapbook "too much nothing" was published by Apt. 9 Press (2018). She is the editor and designer of bird, buried press, a board member for Electric City Culture Council, and the Knowledge Transfer Specialist at Nourish.