Art & Addiction / Naloxone Training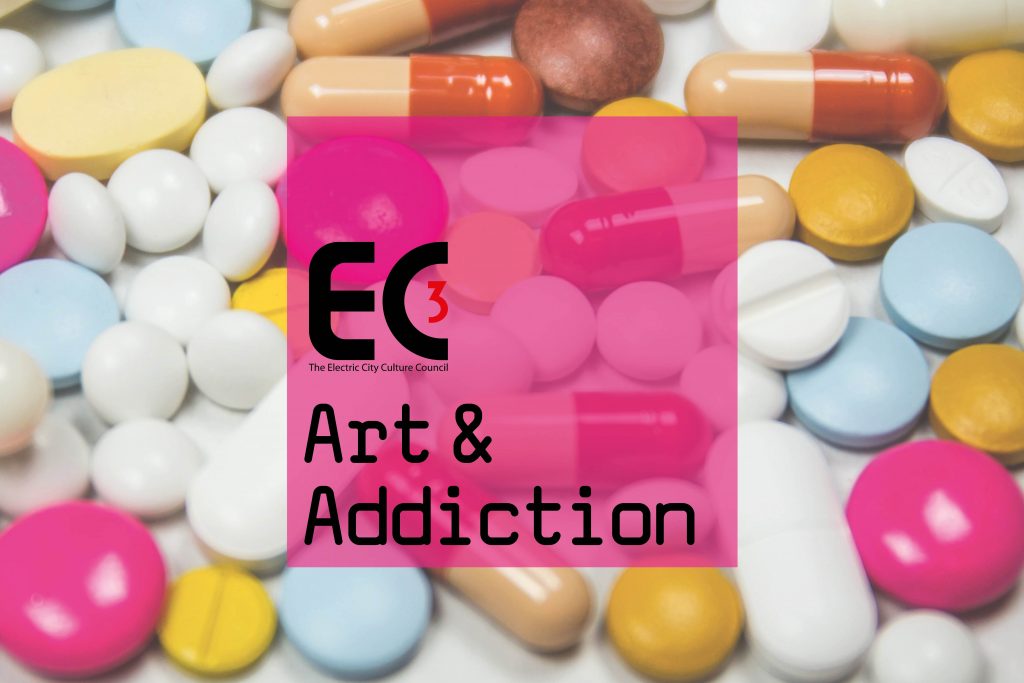 An EC3 Professional Development Workshop
Art & Addiction / Naloxone Training
Roundtable Discussion and Naloxone Kit Training
When: October 15 2019 @ 5:30pm and 7:30pm
Where: Sadleir House, 751 George St. N (Hobbs Memorial Library)
Cost: Free
Note: We are offering two time slots for this two-part event. Feel free to come to either the 5:30pm or 7:30pm slot. The roundtable discussion will happen at both times, as well as training on how to administer Naloxone. 
Speakers: Alex Bierk (artist), Laurel Paluck (artist), Jeff Bierk (artist), Evan Brockest (Ptbo Drug Strategy) and Virginia (Ginny) Stammers.  Everyone attending is welcome to share and contribute to the discussion.
Description
There is a long history in the arts that links the use of opioids, hallucinogens and alcohol abuse to creativity and artistic production.  It is hard to imagine that anyone who works in our field has not been close to someone who has struggled with addiction and sobriety issues.  There is an art historical romanticization of drug use that has tragic real-world results. What are the myths? What does the reality look like?  What can be done to change things? How can artists and other arts professionals help? What do we need to know? How can we manage a crisis? 
This two-part EC3 Professional Development Workshop will provide on-the-ground perspectives, educational materials and Naloxone Kit training to advance our knowledge and understanding. 
Part One: Roundtable
Co-designed with EC3 board member and local artist Alex Bierk, Art & Addiction is a roundtable discussion for artists, leaders, key staff and volunteers from Peterborough's major arts, culture and heritage organizations to address addiction and the Opioid Crisis from an arts perspective.

The round table discussion will include both artists and front-line workers sharing their experiences and analysis of creativity, addiction and sobriety and their reflections on the Opioid Crisis. These sessions will be moderated/facilitated by Gord Langill, Director of Programs and Services at CMHA. 
Part Two: Education and Training
After the discussion, participants will receive training and educational materials from staff at Peterborough Public Health, Peterborough Drug Strategy and PARN on how to administer Naloxone.

Snacks and beverages provided. Held in the Hobbs Memorial Library at Sadleir House. Sadleir House is an accessible venue. Seating will be provided. Please help us make this event a scent-free environment. 
Facilitator:
Gord Langill MSW RSW
Since 1976 Gord Langill has participated in a variety of community arts projects, supporting artist collectives and working on a few theatre productions. Professionally Gord has provided mental health and addiction services to youth and families in various settings, including the wilderness, the street, group homes, schools, hospitals, community mental health programs and in his counseling practice. Gord is currently working at the Canadian Mental Health Association, Haliburton Kawartha Pine Ridge branch, while participating in a provincial Network on Early Psychosis Intervention, and continuing to serve people through counseling and consultation.
Speakers: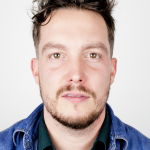 Alex Bierk
Area of interest: I am an artist, a father, and an addict in recovery living and working in Peterborough.Alex Bierk (b. 1982, Peterborough, ON) has presented works on paper in exhibitions in Copenhagen, Paris and Stockholm earlier in 2016. Bierk recently finished a mural project with the City of Peterborough and has a book of his work being published this fall by Swimmers Group. His work is held in the collections of the Royal Bank of Canada, TD Bank and the Art Gallery of Peterborough. In 2013, he was a finalist for the Kingston Prize, a national biannual portrait competition, and has since been the recipient of grants from the Toronto and Ontario Arts Councils, as well as the Canada Council for the Arts. Alex has exhibited his paintings in group and solo exhibitions in Canada, the United States and internationally as well as numerous art fairs: UNTITLED (New York), Art Toronto, Scope (Miami), Papier 14 (Montreal) and Art Southampton. Bierk is represented in Toronto by General Hardware Contemporary. Alex Bierk lives and works in Peterborough, Ontario.
---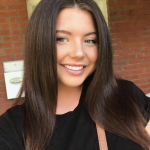 Virginia Stammers
Virginia, age 21, addict in recovery, painter, singer, currently in school for  Bachelors of Social Work. 
---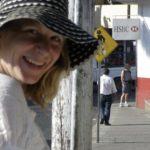 Laurel Paluck
Laurel is contributing her experience of living and working in a place where drugs and their effects on human lives are visible on a daily basis.
Laurel Paluck is an interdisciplinary artist whose work engages professional artists, students and community members towards creating visually charged performance, exhibitions and installation work. She is the artistic producer of Atelier Ludmila, a contemporary art gallery and arts production house whose works include: outdoor theatrical performances; curriculum-based classroom art projects; art sessions bringing elders together with young learners. Laurel has been trained as an Artist-Educator through the Royal Conservatory and has been awarded several grants through the Ontario Arts Council, The City of Peterborough, Trent University, and Artsweek Peterborough to conduct her work.
---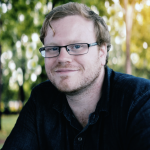 Evan Brockest
Evan will focus on the role of a coordinated and comprehensive response to addressing opioid harms.
Evan Brockest is a Project Lead with the Peterborough Drug Strategy, where he has focused on developing and implementing community-based projects focused on cannabis and opioids. Having worked for over 10 years across the health and social service fields, Evan brings a unique combination of experience in the areas of research, education, evaluation, and community development. 
---
Jeff Bierk

Jeff Bierk is a self-taught, multi-disciplinary artist, working with photography, sculpture, video and paint.  Born to the late artists, Liz and David Bierk, he grew up in Peterborough, Ontario and learned the basics of photography and composition from this father. Jeff spent the majority of his teens and twenties lost to the opiate epidemic, addicted to OxyContin.  He currently works as a salesperson at Downtown Camera, one of the last camera stores in Toronto, and is deeply committed to his community in downtown central east of Toronto. His work has been exhibited nationally, engaging themes that grapple with grief, addiction, homelessness, and settler colonial constructs of beauty and masculinity.  Predominantly known for his portraiture, Bierk's work poses serious questions about the ethics of street photography. Through a practice of collaborative photography, Bierk and his collaborators disrupt the formal definition and economics of photojournalism, and problematize the idea of the photographer as sole author of the photograph. 
Bierk is a recipient of grants from the Toronto, Ontario and Canada art councils. Most recently, Jeff showed his series "Curtains" at Grimsby Public Gallery, in conjunction with X and facilitated discussions about grief within the local community. His collaborative work with "Jimmy" James Evans and Carl Lance Bonnici, "10 Blankets"  was a featured public installation in CONTACT Photography Festival 2016. He has shown in group and solo exhibitions at Grimsby Public Art Gallery, Mulherin, A/C Repair, UTAC, O'Born Contemporary, General Hardware, Fountain Contemporary, Mark Christopher Gallery, Toronto, Art Gallery of Peterborough, Peterborough, CRAM Gallery, St. Catharines, and Platform Gallery, Winnipeg, along with a public installation in Ponti di Breta, Italy.  He has been published in Flash Forward (Selected Winner Canada, 2012, 2015), Night Papers (Night Gallery, LAABF), Canadian Art, Carbon Paper, Four Poets and Editorial Magazine.
All EC3 events take place in accessible spaces.
Seating will be provided.
Please help us make all events scent-free environments.

If you have questions, please contact Anne White (Program Manager, EC3)
at programmanagerelectriccitycc[@]gmail.com
or Su Ditta at 705 749 9101.
---
Resources: