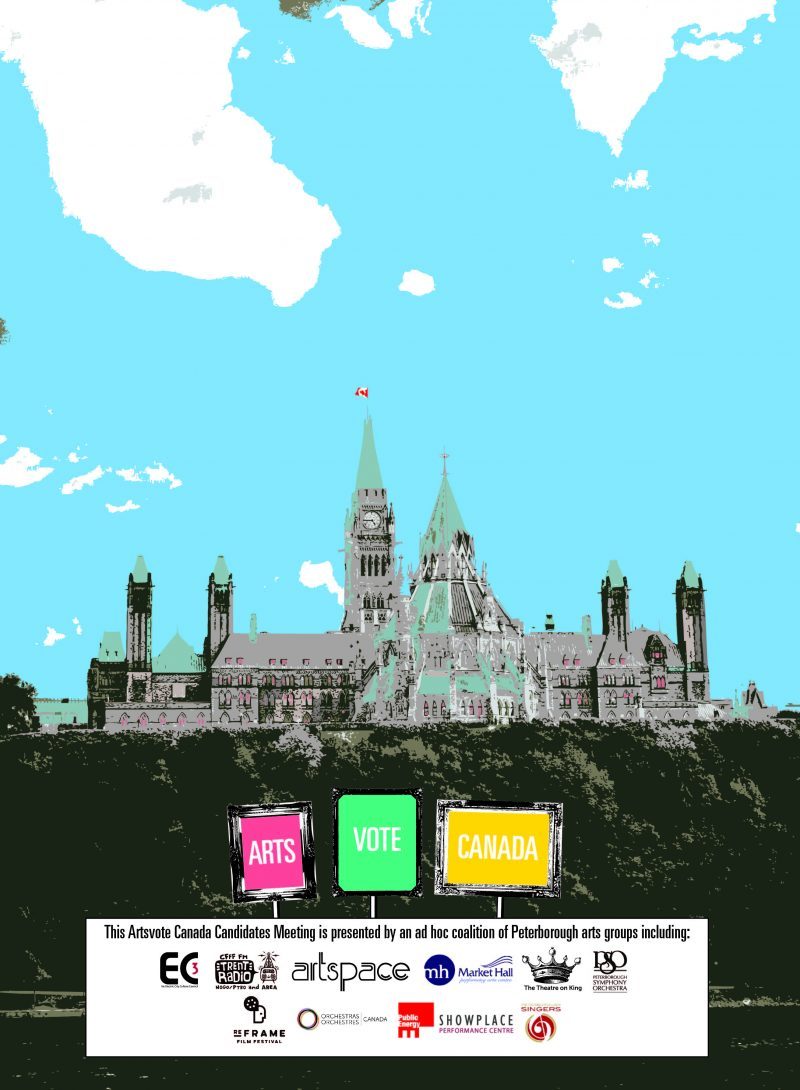 An EC3 Cultural Incubator 
ARTSVOTE CANADA 2019
When: Oct. 9th, 2019, 7:00 pm-9:00 pm
Where: SHOWPLACE, Nexicom Lounge (290 George St N, Peterborough, ON)
Cost: Free
Confirmed Candidates:
Maryam Monsef (Liberal Party candidate)
Michael Skinner (Conservative Party candidate)
Candace Shaw (NDP candidate)
Andrew MacGregor (Green Party candidate)
Moderator: Award-winning documentary filmmaker, James Cullingham (Trent University) 
Questions from EC3's panel of arts, culture and heritage experts: 
Katherine Carleton (Orchestras Canada), Elisha Rubacha (bird, buried press),
Emily Martin (SHOWPLACE), Kathryn Matheson (Heritage Consultant) 
An EC3 Cultural Incubator, Artsvote Canada 2019 is the candidates' debate that focuses on federal arts, culture and heritage policy. Ottawa's policies have a significant impact on local art production and presentation. Get to know the local candidates and learn about their platforms and priorities. Organized by EC3 with a coalition of local arts organization partners. Light refreshments will be served. Debate will be broadcast live by Trent Radio and will be available for download here. 
---
Resources:
Analysis of the major Federal parties' electoral platforms (Orchestras Canada)
HERE
Canadian Arts Coalition's Federal Election Platform 2019 Link HERE
PRESERVING CANADA'S HERITAGE: THE FOUNDATION FOR TOMORROW: Report of the Standing Committee on Environment and Sustainable Development Link HERE
---
Candidates: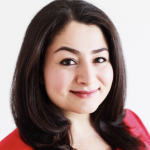 Maryam Monsef
Maryam Monsef has been the Member of Parliament for Peterborough-Kawartha since 2015. She has also held a number of Ministerial roles, and is currently the Minister for Women and Gender Equality and the Minister for International Development. Maryam and her family have been residents of Peterborough for over 20 years, and she is a dedicated community organizer and passionate volunteer.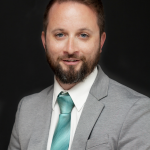 Andrew MacGregor
Andrew MacGregor works as a Financial Advisor in Peterborough, Ontario, where he lives with his wife and three kids. 
 As a father and planner, Andrew finds his call to action in the Green Party of Canada's environmental platform, believing wholeheartedly in immediate, bold and comprehensive climate change policy to secure a healthy environment for future generations. He values diversity, inclusion and evidence-based policy, and wants to bring these kinds of voices from his community with him to parliament.
Andrew brings a wealth of real-world working experience, having enjoyed careers in Christian ministry and social services, in information technology and software development, in railway transportation, and lastly in financial planning. He recently started a business to remove the barrier of upfront cost from consumers to access electric vehicle conversions.
Andrew volunteers on the board of Peterborough Paramedics and Beyond as treasurer, serving doctors and nurses and paramedics as they offer their medical expertise internationally. He has served as a facilitator to the Peterborough Parents of Multiples support group, sharing in sympathy during a unique parenting challenge. He has also enjoyed getting active as a volunteer coach for Peterborough Youth Soccer Club in their U5 league.
In his down time, Andrew can be found enjoying the latest local brew, reworking some of his pet software projects, playing board games, or working the rowing machine at the gym. Andrew is also bilingual, having completed French immersion studies in high school and having worked as a telephone support technician serving French Canadians.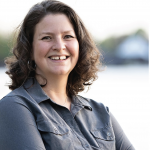 Candace Shaw
For more than 25 years, Candace Shaw has been a strong advocate for arts and culture workers and organizations.  She has fought both locally and nationally to raise wages for arts workers, to ensure that they are respected and treated fairly, and for equity for women in the arts and culture industries.
As the volunteer Director of the Peterborough Folk Festival, she ended pay discrimination for local artists, establishing pay maximums and minimums that ensured local artists were paid on the same scale as out-of-town artists. As the volunteer Director of Artsweek Peterborough, she raised the available artists' grants from a maximum of $1000 to $5000. As promoter for the Music City Summer Series in Toronto's Distillery District, she fought and won fair pay for artists, where previously artists had been asked to pay for free. Her commitment to fiscal responsibility has manifested in programming coming in consistently under-budget on expenses and frequently over-budget on revenues.
Working throughout her career to increase gender equity and representation, she established Secret Frequency in 2014, a not-for-profit organization which releases an annual report card on gender representation at Canadian music festivals, as well as providing skills training for arts and culture workers.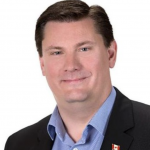 Michael Skinner
Michael is a leader, visionary, highly respected entrepreneur and author.
Michael is the President and CEO of the Innovation Cluster (currently on leave) which supports innovative entrepreneurs in the formation and growth of technology-driven companies. Focusing on four key sectors, Cleantech, Agriculture Tech, Healthcare and Digital technology, the Innovation Cluster's dynamic programming ensures that startups find their best path to market. The Innovation Cluster operates The Cube, Peterborough's two full service business incubators located at Trent University and in downtown Peterborough.
With a strong focus on clean technology, the Innovation Cluster works closely with Fleming College's Centre for the Advancement of Water and Wastewater Technologies (CAWT) and recently launched the Trent Makerspace located at Trent University, a world-class lab facility for clean-tech companies to produce, test and commercialize IP based biotechnology products.
Michael Skinner is the 2011 Peterborough Chamber of Commerce Business Citizen of the Year, on the 2015, 2016, 2017 and 2018 Peterborough's 20 Most Influential People list and a 2017 inductee into the Junior Achievement Peterborough, Business Hall of Fame.
---
Moderator: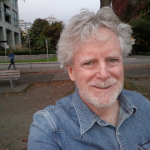 James Cullingham
James Cullingham is an award winning documentary filmmaker, historian and journalist with Tamarack Productions based in Nogojiwanong – Peterborough. His documentaries concerning social justice, history and popular culture have been screened around the world. Cullingham was an executive producer with CBC Radio and has been published by Canada's leading newspapers and magazines.
His most recent documentary film Jim Galloway – A Journey in Jazz concerns the saxophonist and impresario Galloway who co-created the Toronto Jazz Festival.
Cullingham is now developing a film about refugee journalists in Canada.
James received his doctorate in Canadian and Latin American History from Toronto's York University in 2014. He was a coordinator of the Journalism programme and professor of Journalism and English at and Liberal Studies at Seneca@York 2002-2018. He is currently an Instructor at the Chanie Wenjack School for Indigenous Studies at Trent University
---
Panelists: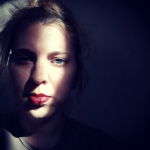 Elisha Rubacha
Elisha May Rubacha lives and writes in Peterborough, ON. She was a finalist for Peterborough's Outstanding Emerging Artist Award (2018), and shortlisted for the PRISM International Creative Non-fiction Contest (2016). Her work has been published by Apt. 9 Press, Puddles of Sky Press, and Bywords, among others, with a publication from Exile forthcoming. She is the editor and designer of bird, buried press, a board member of the Electric City Culture Council, and the Knowledge Transfer Specialist at Nourish, a local community food initiative.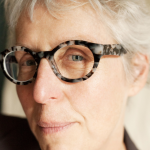 Katherine Carleton
Katherine Carleton has been Executive Director of Orchestras Canada/Orchestres Canada, the national association for Canadian orchestras, since 2005. Noted as an arts advocate and a leader in collaborative initiatives among arts service organizations, she was appointed as a Member of the Order of Canada in December 2016, "for her efforts to promote a thriving arts and culture sector in Canada as an advocate and voice for Canadian orchestras." During her 35-year career in the not-for-profit performing arts, Katherine has worked as a clarinetist, teacher, program manager, granting officer, and orchestra manager.
Emily Martin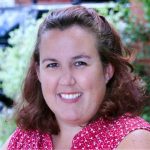 Emily Martin is the General Manager of Showplace Performance Centre where she loves having the opportunity to work with artists from "down the street and around the world." Prior to joining the Showplace team, Em was the General Manager of Peterborough Musicfest. With a passion for arts administration as well as the importance of what the arts can bring to a community, Em has also worked for the Georgian Theatre Festival and Sudbury Theatre Centre.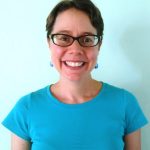 Kathryn Matheson
Kathryn Matheson is a graduate of the Frost Centre for Canadian Studies and Indigenous Studies at Trent University.  She has served in the field of heritage preservation in various volunteer and professional capacities for more than a decade, and worked as Professor Tom Symons' Researcher and Administrative Coordinator for the past 16 years.  She is passionate about Peterborough, and about the multi-faceted role of heritage in the continued growth and evolution of this community.
---
BE IN THE KNOW AND DON'T FORGET TO VOTE!
Note: All EC3 events take place in accessible spaces.
Seating will be provided.
Please help us make all events scent-free environments.
For more information, please contact:
 Su Ditta (Executive Director, EC3)
705 749 9101
su.ditta@sympatico.ca