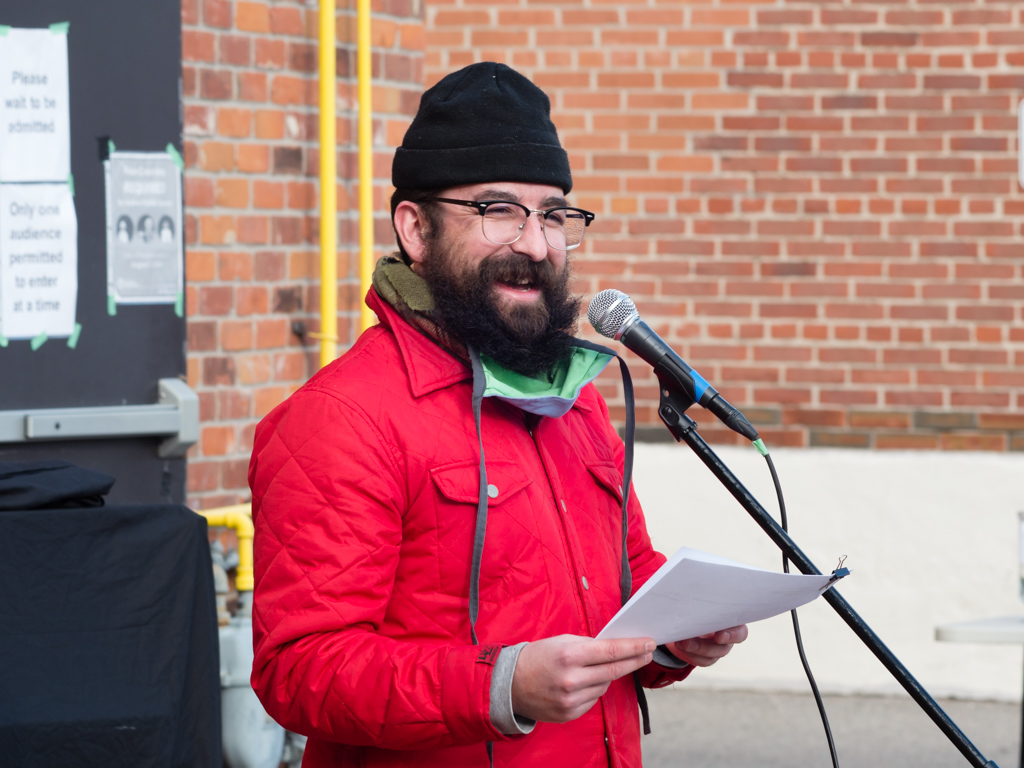 2020 Downtown Artist in Residence Project
EC3, in partnership with the Peterborough Downtown Business Improvement Area (DBIA) and Leslie Menagh of Madderhouse Textile Studios, announced Justin Million as the 2020 Downtown Artist in Residence.
As Downtown Artist in Residence, Million is working out of Madderhouse Textile Studios (383 Water Street) in the heart of downtown Peterborough from mid-November to December 31, 2020, creating new work, as well as providing arts awareness and participation opportunities through events such as public performances, studio visits, and workshops.
Justin Million is a poet living in Peterborough. Through projects such as the Show and Tell Poetry Series, Keyboards!, and bird, buried press, Million has a track record both as a writer and a producer of creative events that support the literary and spoken word community, and provide audiences with unique live opportunities to experience some of the best literary artists in our region.
On Hospitality (Artsweek 2018) served as a pilot project for this permanent initiative. This EC3 Downtown Artists in Residence program brought together newcomer artists, settlers, and Indigenous artists in a series of multidisciplinary storefront projects, providing opportunities for artists to research and develop work, engage with each other's practices, and offer public engagement opportunities. Based on the success of this project, and taking into consideration recommendations coming out of our Status of the Artist research report, EC3 has developed a permanent residency program in the downtown.
Photo by Andy Carroll.