Mental Health Resource List for Artists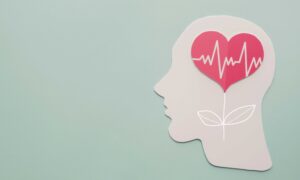 As the seemingly never-ending winter and pandemic drag on, we are hearing from artists, arts administrators, and board members alike that they are beyond weary, stressed out, burnt out and anxious. That's a tough climate to make art in, and we all need art more than ever. So, EC3 has put together a list of resources that might help if you are in crisis or are looking for some on- going support. Hopefully it helps to know that you are not alone and that there are supports available. Please let us know if you have found other sources of help that you want to share.
Take care of yourselves.
Helplines
Mental health support available by phone and online
Telehealth Ontario
1-866-797-0000, 1-866-797-0007 (TTY)
Telecare Distress Centre of Peterborough
705-745-2273
Four County Crisis Line (24-hour, free, confidential crisis support)
705-745-6484, 1-866-995-9933 (toll free)
YWCA Support and Crisis Line (24-hour)
call: 1-800-461-7656, text: 705-991-0110
Kawartha Sexual Assault Centre 24-hour Crisis Support Line
705-741-0260
Peterborough Regional Health Centre (PRHC) Community Helpline
211
Canada Suicide Prevention Helpline
1-833-456-4566
Mental Health Crisis Line
1-866-996-0991
Helplines for First Nations Community Members
Talk4Healing (helpline for Indigenous Women)
1-855-554-4325
Hope for Wellness Helpline (First Nations and Inuit)
1-855-242-3310
National Indian Residential School Crisis Line
Toll Free: 1-866-925-4419
Online Resources and Apps
Recommended by the City of Peterborough's Community Services staff
PocketWell
The PocketWell app for both Apple and Android devices offers new resources, including a self-assessment tool and track that monitors your mental well-being and mood, along with connecting to the WTC portal; the latter offers free confidential sessions with social workers, psychologists and other professionals, via telephone.
AbilitiCBT
Free CBT modules counselling, which includes texting with a therapist and talk therapy sessions. It was opened as a free service in response to skyrocketing needs for mental health services during Covid-19
For Artists
Canadian Association of Music Therapists
The Canadian Association of Music Therapists is the primary source of knowledge, information, professional development and advocacy to promote Certified Music Therapists (MTAs) and music therapy.
1-800-996-2268
Arts for Mental Health
List of articles and resources that demonstrate the benefits of the arts on mental health.
Dancer Transition Resource Centre
Helping dancers make necessary transitions into, within, and from professional performing careers. We also operate as a resource centre for the dance community and general public and support activities that improve the socioeconomic conditions of artists across the country.
416-595-5655, 1-800-667-0851 (toll free)
Artist Producer Resource
Online encyclopedia of information and resources and tools for independent performers in Canada. See crisis resources in Toronto and crisis resources in Ontario.
Canadian Dance Assembly Resource List
The Canadian Dance Assembly is the voice of the professional dance sector in Canada and advocates for a healthy, sustainable environment in which professional dance practice can grow and thrive.
CARFAC Resource List
CARFAC promotes the visual arts in Canada, and a socio-economic climate that is conducive to the production of visual arts in Canada.
Artists for Mental Health
An Vancouver-based artist-led not-for-profit organization that strives to end the stigma on mental health amongst the artistic community and build an empathetic society of healthier, happier, and more resilient individuals.
Actors' Fund of Canada (AFC)
An artist-led not-for-profit organization that strives to end the stigma on mental health amongst the artistic community and build an empathetic society of healthier, happier, and more resilient individuals.
1-877-399-8392
Artists are Essential
Advocacy campaign by the Kingston Arts Council supporting artists.
General Mental Health Support
Regional
PRHC Mental Health & Addiction Services
Canadian Mental Health Association (Haliburton, Kawartha, Pine Ridge)
705-748-6711, 1-866-990-9956 (toll free)
Lynx Early Psychosis Intervention Program
An early psychosis intervention program that helps people who are experiencing a first episode of psychosis get their lives back on track and stay well.
705-876-5071
Brain Injury Association Peterborough Region
Enabling individuals living with an acquired brain injury (ABI) to be able to maintain an independent and empowered quality of life.
705-741-1172, 1-800-854-9738 (toll free)
Dual Diagnosis Collaborative Consultation Program
Access to specialized psychiatry and follow up for individuals with a Dual Diagnosis.
CCRC (Community Counselling and Resource Centre)
Offers counselling and support and resources to assist with personal well-being, access to housing, related financial management and connection with community.
705-743-CCRC (2272), 1-800-274-1611 (toll free)
Workplace Mental Health in the Age of COVID
Podcast episode from Charity Village.
Youth Services
Peterborough Youth Services
Provides clinical counselling to youth between the ages of 10-18.
705-743-1681
Distress and Crisis Ontario
Youth Line offers confidential and non-judgmental peer support through telephone, text and chat services.
705-745-2273 (crisis line)
Good 2 Talk
Provides free, confidential support services for post-secondary students in Ontario and Nova Scotia.
1-866-925-5454
Provincial/National
Centre for Addiction and Mental Health (CAMH)
416-535-8501, 1-800-463-2338 (toll-free) staffed 24/7
Centre for Suicide Prevention
Educates to save lives through suicide prevention by equipping people with the knowledge and skills to respond to those considering suicide.
403-245-3900
Bounce Back
Free program from the Canadian Mental Health Association (CMHA) that helps you build skills to improve your mental health.
1-855-873-0013
Wellness Together Canada
Free resources for mental health and substance use support.
Distress Centres of Greater Toronto
Crisis, emotional support and suicide prevention, intervention, postvention service agency. 24-hour support, 7 days a week, 365 days.
Canadian Centre for Mental Health and Sport
Ottawa region. Various resources listed.
1-833-GO-CCMHS (462-2647)
Addiction Support
Regional
Fourcast/ Four Counties Addiction Services Team (Peterborough)
Offers harm reduction services and counselling.
705-876-1292, 1-800-461-1909
REACH for Recovery (Recovery Empowerment Advocacy Community Hope)
Offers recovery support services for individuals who want to establish a stronger connection to the community.
705-748-6711, 1-866-990-9956
Rapid Access Addiction Medicine Clinic (PRHC)
Peterborough Regional Health Centre's (PRHC) Rapid Access Addiction Medicine (RAAM) Clinic is located in downtown Peterborough and offers expedited, barrier-free treatment for patients who are addicted to alcohol or opioids.
705-743-2121
PARN
PARN provides free harm reduction supplies (including sterile needles) to people who use injection and inhalation drugs in order to reduce the risk of HIV transmission and other blood-borne infections.
705-749-9110
Nogojiwanong Friendship Centre
Offers one-on-one supportive counselling and consultation regarding treatment options and culturally based services and support groups, including wholistic healing through medicine wheel teachings on physical, mental, emotional and spiritual health, and participation in cultural activities such as drumming circles, ceremonies, and feasts.
705-775-0387
Provincial/National
Centre for Addiction and Mental Health (CAMH)
Phonelines staffed 24/7.
416 535-8501, 1-800-463-2338 (toll-free)
Overdose Prevention Resources
From the Government of Canada.
Connex Ontario
24/7 access to information for mental health & addictions services.
1-866-531-2600