New Visions / Old Land: Reprise
New Visions / Old Land: Troubling Canada 150 Screening and PanelIt is the 150th anniversary of Canadian confederation in 2017, but the land and the people are much older. The New Visions / Old Land project asked artists to reimagine what "Canada" means, to put forth new visions of what the idea of Canada could or should be.
Four original films by artists were commissioned for this project with accompanying music and soundtracks. These works will be presented at Traill College (310 London St, Peterborough) on September 30th at 7:30 pm.
Following the screening there will be a panel discussion with the artists and program curator Professor Kelly Egan, "Troubling Canada 150." EC3 will also launch an online publication about the project, a podcast created byPeterborough Independent Podcasters and a Youtube channel dedicated to these films.
Refreshments will be served. Free admission. Everybody welcome!
History of the Project
The City of Peterborough asked the Electric City Culture Council (EC3) to invite artists to be part of the Canada 150: Celebrate at Home! events. Our assignment - something on Hunter St. West, between George and Sam's Deli, June 30th, 10:00 am - 4:00 pm. We partnered with Artspace (Peterborough's Artist-Run-Centre) to develop a unique new project.
To celebrate, EC3 and Artspace asked artists in Peterborough to reimagine what "Canada" means, to offer new visions of what the idea of Canada could or should be. Who are we? What does it mean to be Canadian? What is the role of the land and the landscape in shaping this definition? How can we trace an outline of the future in the fragments of the past? How can we represent this fixed geographical place and our collective cultural and social space? What histories have remained hidden, and how can we bring them to light? Finally, what should we be highlighting, remembering, moving towards in 2017 and beyond?
New Visions/ Old Land includes artists:
Film: Kerri Kennedy: TIME-SCAPE
Sound and Music: Jake Ryan
Film: Shannon Taylor: LAND
Sound and music: Benj Rowland
Film: Meagan Christou: BOERNER DIVIDER
Sound and music: Andrew Savery-Whiteway
Film: Joeanne Argue and Cara Mumford: I REMEMBER…STORIES FROM 500-YEAR-OLD TREE
Sound and music: Nick Ferrio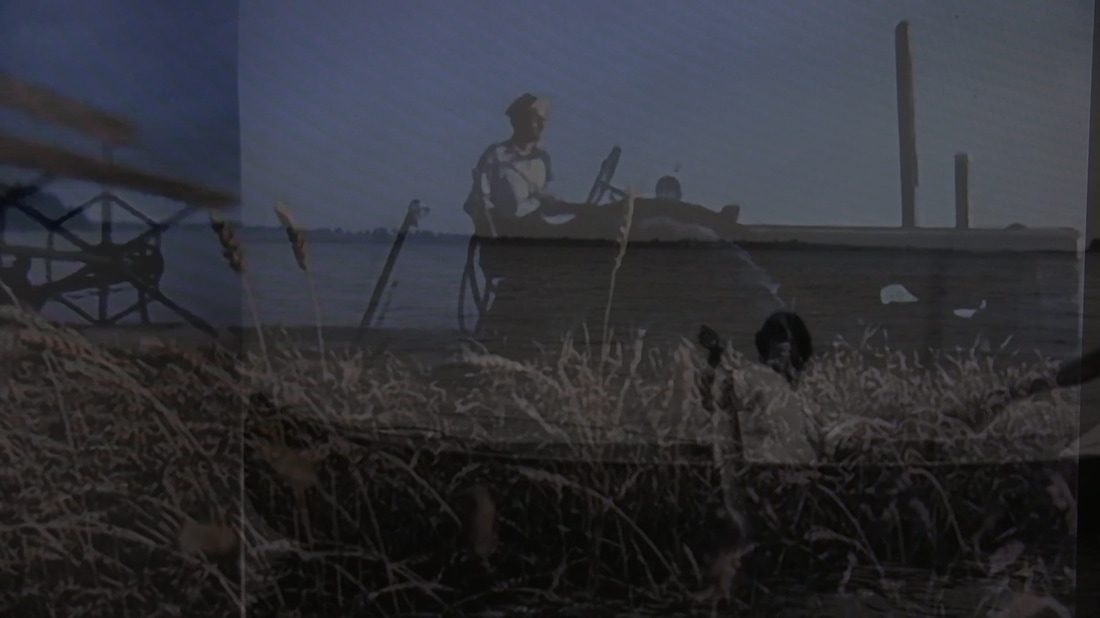 Detail, Land, Shannon Taylor
Some images from New Visions / Old Land – June 2017