​EC3 AND PUBLIC ENERGY IN PARTNERSHIP WITH SHOWPLACE PRESENT:
​A PROFESSIONAL DEVELOPMENT WORKSHOP
THE ART OF INCLUSION: PART 2
RELAXED PERFORMANCES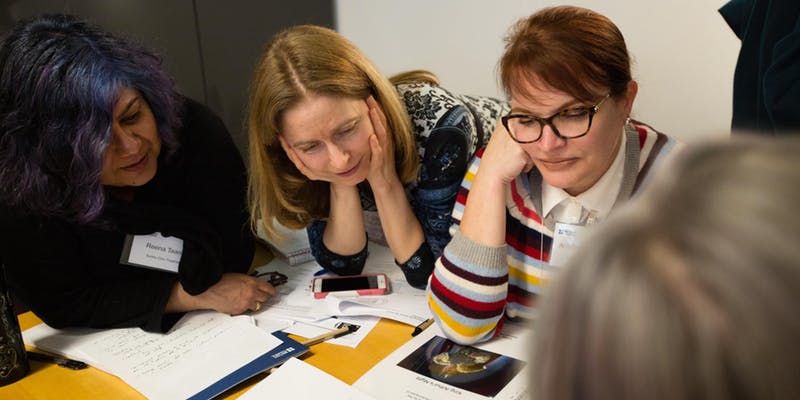 A training workshop offered by the British Arts Council.
Looking for ways to welcome everyone to your events?
Does your programming include everyone it could?
What is a Relaxed Performance?
Relaxed performances were initially designed to make theatre spaces more comfortable and welcoming to audience members with autism spectrum disorders, sensory and communication disorders or learning disabilities. Other audience members who benefit from Relaxed Performances include parents with toddlers, people with Tourette's syndrome, people who experience anxiety or people who are not comfortable with the conventions of a traditional theatre setting.
Why should your organization offer Relaxed Performances?
As well as complying with federal and provincial accessibility legislation, expanding your programming in ways that welcome disability will improve your sustainability as a cultural space while putting your organization on the map. More importantly, it is imperative that all audiences be able to experience arts and culture without barriers. Join us in helping to make our arts and cultural sector in Canada more inclusive!
What will the training session look like?
When: Wednesday, June 6, 2018 from 10am – 4:30pm. Lunch will be provided.
What: The Foundation: The Principles of a Relaxed Performance
Where: Nexicom Lounge at Showplace Performing Centre, 290 George St. N., Peterborough, ON
This event will be held in an accessible location. Seating is provided.
Please help us to make this a scent free event.
Location: Nexicom Lounge at Showplace Performance Centre
(290 George St N, Peterborough)
Date: Wednesday, June 6, 2018
Time: 10:00 am - 4:30 pm
Workshop Fee: $10
Lunch will be provided