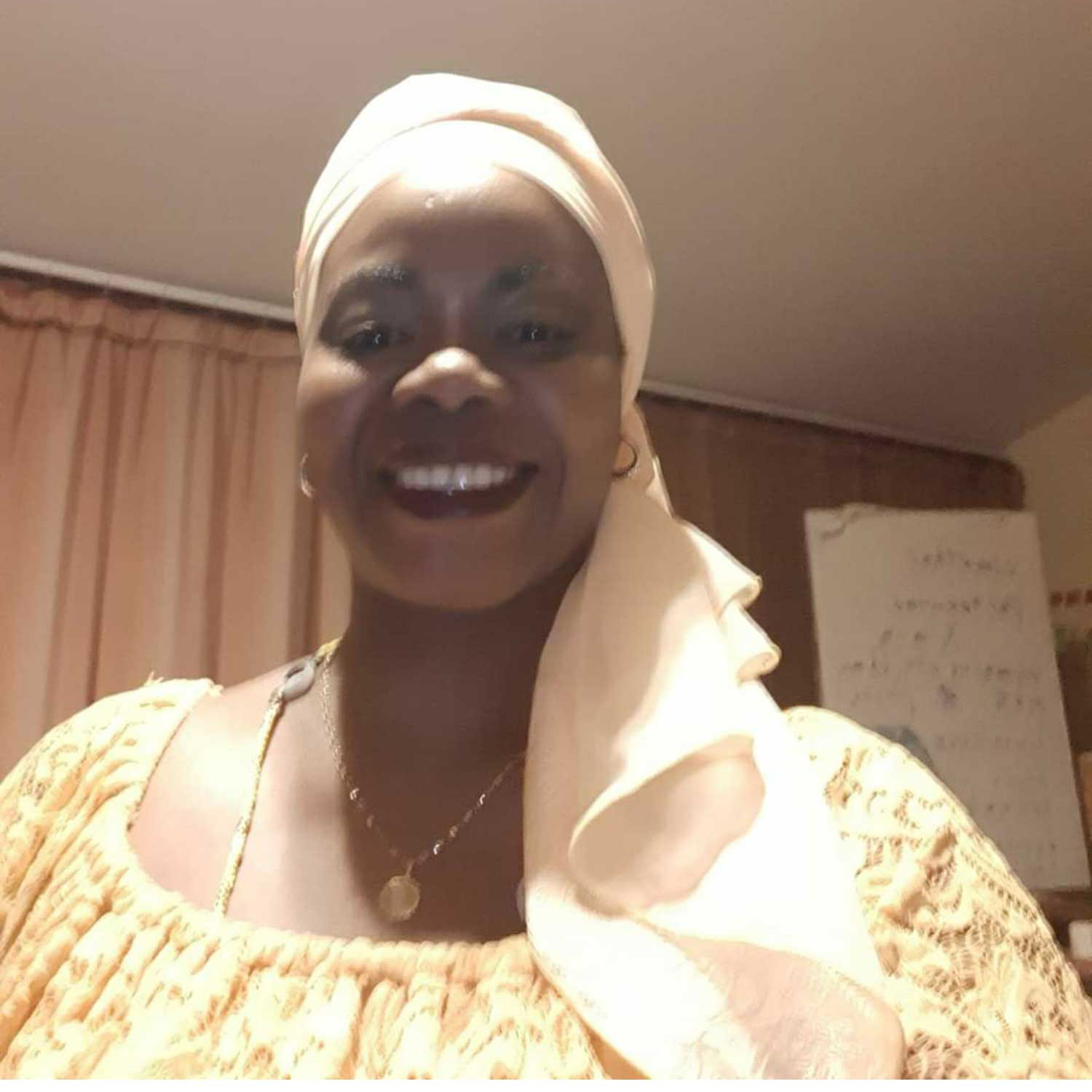 Mayelin Lovet
As a Black dancer and performer, coming from Cuba and a citizen of Ontario, I feel responsible to carry on the legacy of my African ancestors, to honour them and respect them by sharing my art with the community and around the world, through dancing and music.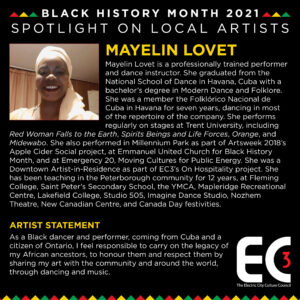 Mayelin Lovet is a professionally trained performer and dance instructor.
She graduated from the National School of Dance in Havana, Cuba with a bachelor's degree in Modern Dance and Folklore. She was a member the Folklórico Nacional de Cuba in Havana for seven years, dancing in most of the repertoire of the company. She performs regularly on stages at Trent University, including Red Woman Falls to the Earth, Spirits Beings and Life Forces, Orange, and Midewabo. She also performed in Millennium Park as part of Artsweek 2018's Apple Cider Social project, at Emmanuel United Church for Black History Month, and at Emergency 20, Moving Cultures for Public Energy. She was a Downtown Artist-in-Residence as part of EC3's On Hospitality project.
She has been teaching in the Peterborough community for 12 years, at Fleming College, Saint Peter's Secondary School, the YMCA, Mapleridge Recreational Centre, Lakefield College, Studio 505, Imagine Dance Studio, Nozhem Theatre, New Canadian Centre, and Canada Day festivities.