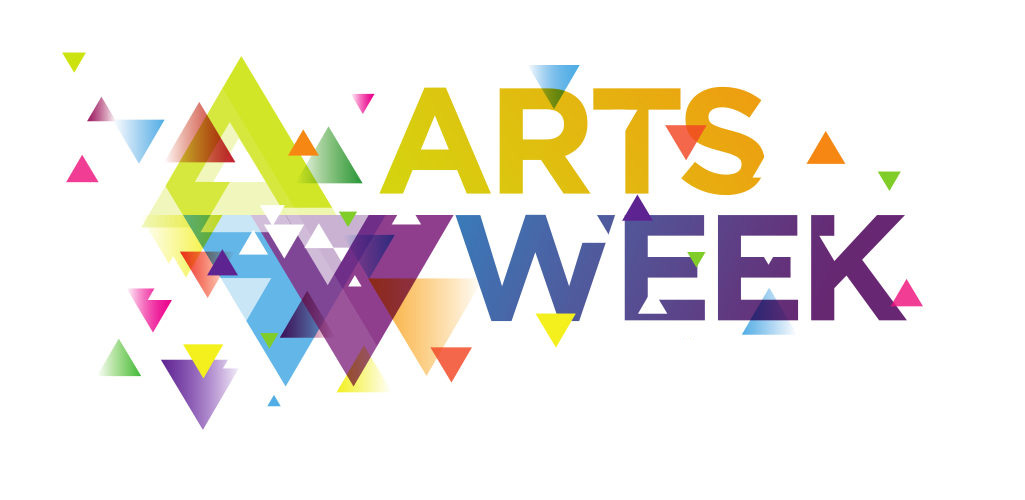 Application Deadline: Monday, July 26 at 11:59pm
See also: Artsweek 2021 Associate Producer, Artsweek 2021 Marketing and Communications Associate
The Electric City Culture Council (EC3) is inviting applications for the position of Festival Producer, Artsweek 2021. The fixed-term, contract position will begin ASAP and end no later than October 31, 2021. Artsweek will take place the last week of September 2021.
Artsweek is a biennial, 10-day, multi-disciplinary arts festival in Peterborough, Ontario. The Festival brings new work by local artists to new audiences and features more than one hundred artists in 30 different events. All events are free.
Artsweek 2021's programming and presentation takes COVID 19 into consideration.
Reporting to EC3's Executive Director and Program Coordinator, the Artsweek Festival Producer will be responsible for the overall management and successful delivery of Artsweek 2021's programming. The Artsweek Festival Producer will be implementing an artistic program that has largely been determined, with some areas in need of further curatorial direction.
Duties will include:
Act as the project lead for all artistic events and public outreach initiatives for Artsweek 2021
Provide curatorial/production support for Artsweek 2021 artists and projects, including: providing feedback on in-development projects, site selection and management, installation, production and de-installation support
Overall Festival planning and scheduling
Manage two Canada Summer Jobs staff
Coordinate technical, stage management and other support staff as necessary
Oversee the development of marketing and promotional materials in conjunction EC3's Program
Coordinator and the Artsweek Marketing and Communications Associate
Supervise the recruitment, training, scheduling and organizing of Artsweek 2021 volunteers with the Artsweek Associate Producer
Work with a variety of co-production partners and project sponsors to deliver projects and events
Ensure that all COVID-19 health and safety regulations are met
Complete appropriate record keeping, documentation and reporting of resources, events, and exhibitions related to Artsweek 2021 projects
Provide a detailed report and coordinate evaluation of Artsweek 2021 activities at the completion of the project
Skills and Qualifications
Completed post-secondary education in a relevant field, or equivalent professional experience
Demonstrate outstanding related arts project production and management experience
Experience working in an administrative capacity
Demonstrated ability to be self-motivated, work independently, as well as work in a team environment, set and meet deadlines, work under pressure, and exercise sound judgment in setting priorities
Ability and capacity to work as team member in a fast-paced environment and be flexible
Have a strong working knowledge of the contemporary arts in general and of the Peterborough arts scene in particular
Experience working with artists and arts organizations from a variety of disciplines including arts collectives, community-based arts organizations, public galleries, artist-run centres, performing arts groups and other arts organizations an asset
Excellent organizational, verbal, written and interpersonal communications skills
Knowledge of diverse cultural and social practices
Proficiency in word processing, spreadsheets, social media, MailChimp; experience with both Windows and Mac OS an asset
Graphic design and WordPress skills are an asset
Strong commitment to community development and principles of social justice
Ability to work from a home office
Driver's licence and car is an asset
The Electric City Culture Council is an equal opportunity employer and encourages applications from self-identified members of marginalized/racialized communities (visible and invisible) including Indigenous people, Deaf people, people with disabilities, new Canadians, and those identifying as LGBTQ2+.
Duration of contract
Starting ASAP, ending no later than October 31, 2021.
Payment
This is contract position paying $5,500 in three instalments.
To Apply
Applications accepted by email only to infoartsweek@gmail.com with subject line 'AW 2021 Festival Producer.' Please include resume/CV, cover letter explaining why you are interested in and qualified for this position, and the names and contact information of three references.
Contact
Gabe Pollock
EC3 Program Coordinator and Research Lead
infoartsweek@gmail.com
(705) 749-9101
APPLICATIONS ARE DUE BY 11:59 PM ON MONDAY, JULY 26, 2021
For more information please visit: www.artsweekpeterborough.ca and www.ecthree.org.
About Artsweek
Artsweek is Peterborough's biennial, multidisciplinary festival of the arts, a celebration of art in many forms, including music, media arts, visual arts, literary arts, puppetry and kid's programming, theatre, dance, and performance of all kinds, unfolding in public spaces and art venues across the City. Artsweek brings new work to new audiences in unexpected ways, supports original creation by local artists, and celebrates Peterborough as an innovative, creative community with a vibrant arts scene. Artsweek 2021 is produced and presented by the Electric City Culture Council (EC3).
About EC3
The Electric City Culture Council is an arm's length, not-for-profit arts organization providing programs and services that support the development and sustainability of the arts sector in Peterborough and the surrounding region.