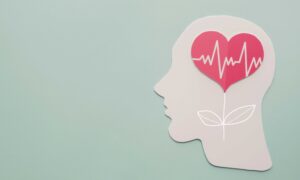 Help is Available!
Hello Everyone,
As the seemingly never-ending winter and pandemic drag on, we are hearing from artists, arts administrators, and board members alike that they are beyond weary, stressed out, burnt out and anxious. That's a tough climate to make art in, and we all need art more than ever. So, EC3 has put together a list of resources that might help if you are in crisis or are looking for some on- going support. Hopefully it helps to know that you are not alone and that there are supports available. Please let us know if you have found other sources of help that you want to share.
Take care of yourselves.
Check out the resource list HERE.
---
KEEP INFORMED, STAY IN TOUCH
As always, keep checking the EC3 Facebook page, @ECThreePtbo on Twitter, @ec3ptbo on Instagram, and the COVID-19 Updates page on EC3's website, where we are providing daily updates on programs and services available for ACH workers and organizations.
Be safe, stay healthy, and please don't hesitate to reach out.
Su Ditta and the EC3 Board and staff
Contact
Su Ditta
Executive Director
Electric City Culture Council (EC3)
electriccitycc@gmail.com
www.ecthree.org
705 749 9101