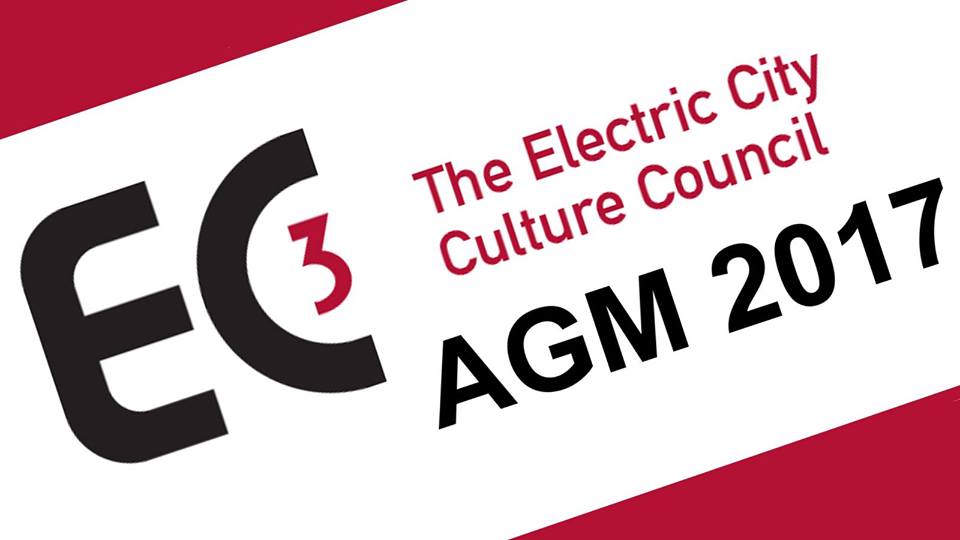 Electric City Culture Council 2017 AGM and Cultural Incubator
December 5, 2017
7:30 pm
Lett Architects Inc. (138 Simcoe St, Peterborough, ON)
Featuring:
Spoken Word by Niambi Lee
An a capella performance by Unity
Traditional instrumentals by Benj Rowland
Snacks by Wendy Trusler
Beverages by Black Honey
Cultural Incubator: Art Matters
Art Matters: Gallerists Christy Haldane (Proximity Gallery), Birgitta MacLeod (META4) and Erin Watson, Anna Eidt (Watson and Lou) join EC3 Executive Director Su Ditta in a discussion about contemporary fine craft and art based commercial enterprises. We'll explore how these gallery and business owners work with artists and approach their market
Agenda:
Welcome
Acknowledgment of Indigenous Lands
Motion to Call the 2017 AGM to Order
Introductions and thanks to all for coming
Motion to Approve the Agenda of the 2017 EC3 AGM
Motion to Approve the Minutes of the 2016 EC3 AGM
Report of the Chair and President: Bill Kimball
Report of the Treasurer: Yvonne Lai per Su Ditta
Motion to Accept the 2016/2017 Financial Statements (Notice to Reader/Compilation Review).
Motion to Appoint 2017/2018 Auditor (Collins Barrow)
Report of the Executive Director: Su Ditta
Motion to Elect the Board of Directors (2 new members)
Welcome new Board members and acknowledge those leaving
Special Events and Announcements
Motion to Adjourn.
EC3 2017 Annual Report (PowerPoint)