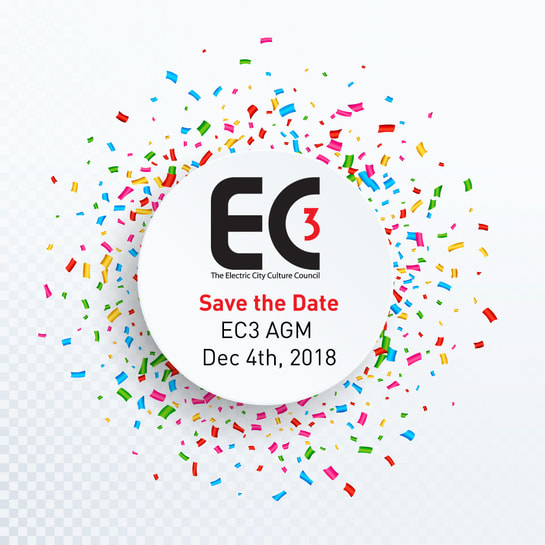 Electric City Culture Council 2018 AGM
December 4, 2018
7:00 pm
Lett Architects (138 Simcoe St, Peterborough ON)
Please join our Board and staff to recognize all of our achievements in 2017/2018, celebrate the success of Artsweek, renew your membership and get a sneak peek at what's coming up in 2019.
Cultural Incubator: Art Matters
Artists Wes Ryan, Jeff Macklin, Anne White will talk about their Artsweek 2018 projects.
There is sure to be some seasonal cheer as well!
EC3 2018 Annual Report (PowerPoint)