National Indigenous History Month resource list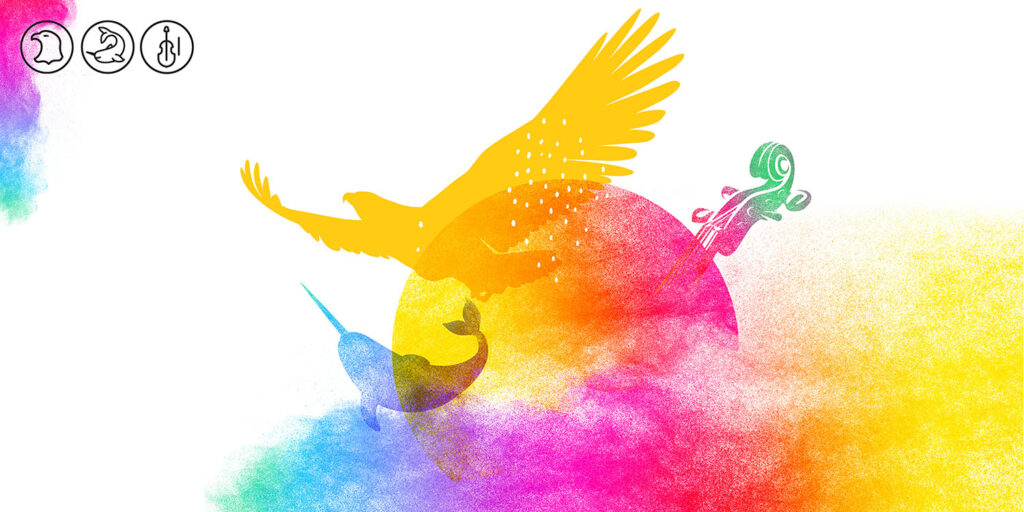 June is National Indigenous History Month, and June 21 is National Indigenous Peoples Day. This makes it the perfect time to learn more about the history of the Indigenous peoples of this land, to reflect on the ongoing legacy of colonialism, and what can be done to dismantle these power structures, to offer support to Indigenous people and Indigenous organizations, and to celebrate the vibrant and varied Indigenous cultures all around us.
EC3 has put together a list of resources for Indigenous History Month. We encourage everyone to take a look, to learn, and to recommit ourselves each and every day to contributing to action on the path of truth and reconciliation.
Learn
These resources will help you learn about Indigenous history, peoples, and culture, as well as the legacy of Canada's treatment of Indigenous people.
In 2015, the Truth and Reconciliation Commission delivered its report and 94 calls to action. These calls provide a roadmap to start this country on the path towards healing. We strongly encourage everyone to read and reflect on these calls.
Look at Canadian Artists' Representation (CARFAC)'s website Indigenous Protocols for the Visual Arts, which includes toolkits and discussions for arts administrators, curators, and programmers around respectful engagement with Indigenous art and artists. You can also watch the Ontario Arts Council's video about the importance of Indigenous arts protocols.
The Government of Canada has set up a learning portal full of resources to learn more about the history, cultures, and experiences of Canada's Indigenous peoples.
If you want to get a sense of the Indigenous peoples and languages across Canada (and around the world), as well as the treaties that affect them, Native Land Digital is a massive, interactive map that presents detailed information about this land's peoples in a visually striking way.
For several years, the University of Alberta has offered their first-year survey course Indigenous Canada to audit online for free. An excellent intro, taught by Indigenous instructors and informed by work with Indigenous Elders and leaders.
Locally, the Nogojiwanong Project offers a series of interpretive panels highlighting the evolution of local treaties and inherent rights of Indigenous peoples in the area, on permanent display down at Millennium Park.
Watch, Read and Listen
Explore the work of Indigenous artists and creators, with the lists of books, movies, podcasts, and more below.
Looking for great Indigenous films? The National Film Board has an exceptional list of Indigenous Cinema available to watch for free through their website. If you are subscribed to CAMPUS through an educational institution, you can also access additional learning resources for many of the films.
CBC has put together two excellent resources lists: one of Indigenous-themed podcasts that explore the diversity of Indigenous cultures, as well as Indigenous history; and a comprehensive list of 35 books to read for National Indigenous History Month.
The Government of Canada's #IndigenousReads is a massive reading list of works by Indigenous authors and about Indigenous topics. This list was set up to encourage reconciliation between Indigenous and non-Indigenous peoples by sharing Indigenous literature.
The Downie Wenjack Fund is hosting a series of four Indigenous History Month events online this month. The events feature Indigenous Elders, Knowledge Keepers, artists, and allies from Northwest Territories, Saskatchewan, and New Brunswick, and conclude with a special Canada-wide episode.
Last year, Peterborough's own GreenUP published A top 10 summer listening list for truth and reconciliation on KawarthaNOW. A great list of resources.
Healing
The following are some healing and therapy resources specifically for Indigenous people. For a longer list, including general-service organizations, check out our Mental Health Resources List for Artists from earlier this year.
Talk4Healing offers 24/7 help, support and resources for Indigenous women, by Indigenous women, all across Ontario.
Hope for Wellness Helpline provides 24/7 culturally grounded assessment, referrals, support in times of crisis, and suicide intervention. Service languages include Ojibway, Cree, Inuktut, English, and French. Call 1-855-242-3310
Native Women's Association of Canada's Elder Support Line. Available Monday-Friday 9AM-11AM EST & 1PM-3PM EST, Canada-wide. Call 1-888-664-7808.
National Centre for Truth and Reconciliation's Supports for Survivors, including support lines across Canada. Call 1-888-301-6426 in Ontario.
Indian Residential Schools Resolution Health Support Program, offered by the Government of Canada as part of the Indian Residential School Settlement Agreement: 1-866-925-4419
Local organization: Niijkiwendidaa Anishnaabekwewag Services Circle provides counselling and healing services for Indigenous women and their families.
Teach
For those with young ones, these resources will help you and your child explore and learn about Indigenous history and culture together.
TVO Kids' Indigenous Peoples Day page is full of useful resources, including activities, videos, and games. Also take a look at their Sharing Stories page, with a reading list of picture books about Indigenous peoples.
The Ottawa Public Library offers a Teaching Toolkit for National Indigenous History Month. A variety of great resources for teaching young ones.
CBC Kidsnews offers an excellent explainer video, "National Indigenous History Month: When did it start and what is it?".
Lovevery's blog post "How to discuss injustice toward Indigenous Peoples with your children, age 0 – 8" is thoughtfully written, and includes links to a number of children's books about Indigenous history, as well as links to additional resources.
Support
Canada Helps offers a list of Indigenous charities that you can support with your donations. This link includes local organizations, the Nogojiwanong Friendship Centre, the Niijkiwendidaa Anishnaabekwewag Services Circle, and the Peterborough Native Learning Program.
Join In
Here is a list of events happening locally for Indigenous History Month and Indigenous Peoples Day.
Hiawatha First Nation is hosting Indigenous Day Celebrations on June 18 at Serpent Mounds Park. This will include an artisan market, Indigenous arts, tours, demonstrations of Indigenous crafts and practices, a fishing derby, and more.
Curve Lake First Nation is offering programming throughout the day on Indigenous Peoples Day, June 21, including self-guided history walks, videos, a sunrise ceremony, drive-through lunch, movie matinee, and fireworks at dusk. See more details.
Two local organizations that provide services to Indigenous peoples, the Nogojiwanong Friendship Centre and Niijkiwendidaa Anishnaabekwewag Services Circle are coming together for a celebration of Indigenous Peoples Day and Summer Solstice on June 21, including a sacred fire, meal, craft vendors, and traditional dancers. The Friendship Centre will also be hosting a Sunrise Ceremony at dawn on the same day.
The Nogojiwanong Indigenous Fringe Festival, the world's first Indigenous fringe festival, returns June 21 to 26 at Trent University, and it kicks off with a Community Picnic for Indigenous Peoples Day on June 21, with food and entertainment. This is followed by five days of events, including theatre, dance, burlesque, spoken word, songs, and stories. Check out the full schedule of events.
For Indigenous History Month, the Peterborough Public Library has selected The Strangers by Katherena Vermette as the book for their Adult Book Club. This book is a searing exploration of race, class, inherited trauma, and matrilineal bonds that – despite everything – refuse to be broken. The Book Club meets June 28 at the library.