Poet Laureate Program

"A centuries-old tradition, a Poet Laureate is an appointed artist who primarily composes and presents poems at official occasions."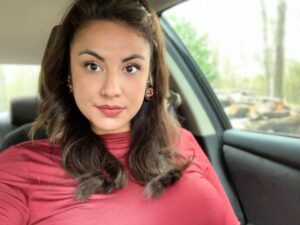 Sarah Lewis is the 2021 Peterborough Poet Laureate. Read the full announcement HERE.
Sarah Lewis (she/her) is an Anishnaabe Kwe (Ojibwe/Cree), spoken word artist from Curve Lake First Nation, Ontario, who has lived in the City of Peterborough. She is a proud member of the 2019 Peterborough Poetry Slam Team, as well as a national semi-finalist at the 2019 Canadian Festival of Spoken Word. Sarah has performed her works at approximately 15 slam poetry competitions and dozens of community events, has had her work published in the Edmonton Indigenous Artists Anthology, and will be featured shortly on CBC Arts' ongoing series, Poetic License.
She is a mother, social justice activist, performer, community organizer, dreamer, and curious spirit in pursuit of answers about the universe. Her poetry highlights the struggles and more importantly, the resiliency within Indigenous communities. Sarah holds a Bachelor's Degree in Social Work from Trent University.
Her work aims to decolonize the structural systems we are all a part of, and to remind her listeners of the capabilities and revolutionary voices they possess. Her poems also draw on themes of love, spirituality, grief, addiction and environmental activism.
See HERE for EC3 releases and media coverage about the Poet Laureate.